Marilyn Mazur is one of the world-renowned musicians who has been performing and innovating since the 1970s. With dozens of awards to her name, Mazur is one of the most highly respected percussionists today.
As an avant-garde and progressive drummer, she has collaborated with many of the biggest names in music, including John McLaughlin, Jan Garbarek, Bob Dylan, and Pat Metheny. Here's a look at some of her most noteworthy accomplishments and experiences as an artist.
Marilyn's Early Life
She was born on January 18, 1955, in New York City. She was born to African-American parents, who emigrated to Denmark when Mazur was six years old. She is known as one of the most accomplished, innovative, and best female drummers of our time. However, interestingly, she started to learn music by playing piano. Later that year, specifically when she was 19, She chose to play drums. She was interested in drums because Al Foster, Airto Moreira, and Alex Riel inspired her.
Early Career as a Musician
After learning drums herself, she implemented what she learnt by joining bands. Her first band was Zirenes in 1971. Seven years later, she formed Primi, a theatre band with all-woman members. She was playing in rock and R&B bands with her native Danish members. Mazur quickly developed a unique and powerful style that drew the attention of some of the world's most prestigious jazz music players. After that moment, she's become someone who was famous for playing jazz drums. In the early 1980s, she relocated to New York City to pursue her music career.
Marilyn Mazur and Miles Davis
Mazur's career kept growing as she was asked to join the Palle Mikkelborg project in 1985. This project made her one of the artists who contributed to Miles Davis' album Aura, and later she played songs with Miles Davis again for five years. Afterwards, many world musicians decided to work with Mazur. Some of them are Charlie Mariano, Jon Balke (ECM album, "Further"), Bobo Stenson, Palle Mikkelborg, Dino Saluzzi, John Tchicai, Irene Schweizer, Peter Kowald, Arild Andersen, Maria Joao, and many more.
Marylin Mazur's Bands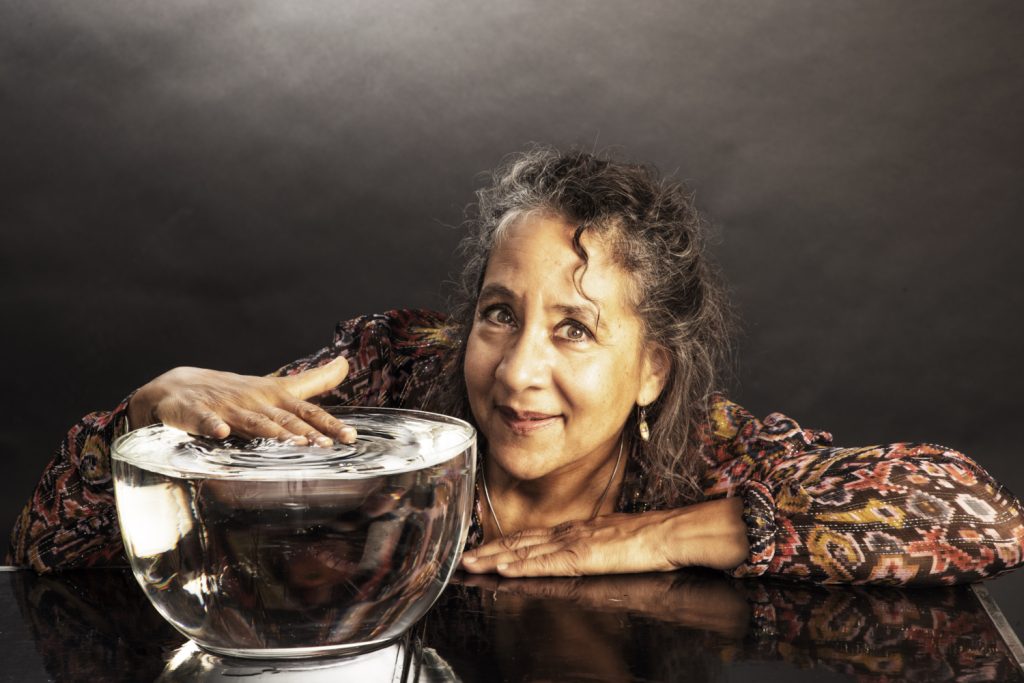 As someone who's considered a fantastic jazz drummer, Marylin joined and formed many music groups. Mainly from the jazz genre. Some of those various groups are Arbeitsgruppe CANAILLE, Big Band Lumière, Jakob Buchanan Quartet, Jan Garbarek Group, Karsten Houmark Group, Makiko Hirabayashi Trio, Marilyn Mazur & Pulse Unit, Pierre Dørge & New Jungle Orchestra, Marilyn Mazur's Future Song, Marilyn Mazur's Shamania, and many others.
Marilyn Mazur's Discography
Not only as a highly respected drummer or percussionist, but she's also thriving in other music areas like composing, singing, playing classical piano, educating, and leading bands. No wonder she had many songs or albums to be proud of, either albums from her bands or songs from collaboration with other notable artists. Those albums are Celestial Circle, Flamingo Sky, Marilyn Mazur's Shamania, Small Labyrinths, Colors with LLL-Mental, Canoe, Where the Sea Breaks, and many more.
Achievements as World Musician
There's a reason why she's called an avant-garde artist. One of the main reasons is that she got many honors and awards in the music world. She earned numerous awards, including the Edition Wilhelm Hansen Composers Prize, the Jazzpar Prize, the Ben Webster Award, and a lifetime grant from the Danish National Art Foundation. Of course, she also received many other honors other than these awards.
What is Marilyn Mazur Doing Now?
Marilyn continues to perform regularly with three bands of her own: Future Song (ECM album, "Small Labyrinths'), the drums-and-voices collective Percussion Paradise, and a trio with Per Jorgensen and Anders Jormin. Her latest album as a band leader, Marilyn Mazur's Shamania, was released in 2019. She's essential to the music world, especially in the drumming area.