Gar Samuelson is widely regarded as one of the most influential drummers in thrash metal history, thanks to his impressive runs with Megadeth.
But beyond being a skilled metal drummer, Samuelson was also known for his unique style that incorporated elements of jazz fusion, making him an inspiration to many metal musicians.
His innovative and nuanced approach to drumming strongly influenced the generation of metal drummers who followed him and set a new standard within the genre.
Read on to learn more about this legendary drummer's life and career!
Who is Gar Samuelson?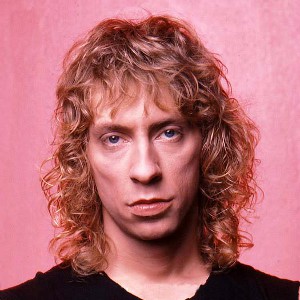 Gar Samuelson (18 February 1958 – 14 July 1999) was an American musician who made a name for himself as one of the most influential drummers in thrash metal.
Born in Dunkirk, New York, Samuelson is best known for his time with Megadeth from 1984 to 1987. Before joining the iconic band, Samuelson had already left a mark on the music scene with The New Yorkers, a jazz fusion project he formed alongside guitarist Chris Poland.
Samuelson was known for his powerful and intricate drumming style, incorporating jazz fusion and punk rock elements.
He passed away at the young age of 41 due to complications from cirrhosis of the liver. Despite this early passing, however, his influence resonates through today's metal scene and will no doubt continue to do so for many years to come
Gar Samuelson's musical journey
Gar Samuelson's musical journey began with his longtime friend and collaborator, guitarist Chris Poland. The two had been making music together for many years before they were in the jazz-fusion project The New Yorkers.
This project brought Samuelson to the attention of Dave Mustaine and Dave Ellefson of Megadeth in 1984. Impressed by his skill and style, they asked Samuelson to be Megadeth's drummer. He accepted it, and Chris Poland soon followed suit.
This marked the beginning of Megadeth's "first real line-up," as it became known later.
Samuelson spent four years with Megadeth, helping them release their first two full-length albums. Unfortunately, his time with the band was cut short due to an increasingly severe drug addiction which eventually led to his being fired in 1988.
After leaving Megadeth, he joined Fatal Opera from 1991 to 1999 before finally succumbing to liver cirrhosis at 41 years of age.
Discography
Gar Samuelson was an influential drummer who, in his short musical career, left a lasting impact on the heavy metal drumming scene. His discography includes recordings with Megadeth and Fatal Opera.
As Megadeth's drummer, he played drums on their albums Killing Is My Business… and Business Is Good! (1985) and Peace Sells… but, Who's Buying? (1986), which helped define the thrash metal sound of the 1980s. Meanwhile, during this time, he participated in Fatal Opera's self-titled album (1995) and The Eleventh Hour (1997).
Death
Remembering former Megadeth drummer Gary Charles "Gar" Samuelson, who would have been 64 today. He played on #Megadeth 's first two albums and is considered one of the most influential drummers of thrash metal. Gar died in 1999. R.I.P. https://t.co/cYq08BQz7Y pic.twitter.com/znvy29SDt5

— METAL SHOP ROCKS (@METALSHOPROCKS) February 18, 2022
Gar Samuelson, the influential metal drummer, passed away on 22 July 1999 at 41 in Orange City, Florida. The cause of death was reported to be liver failure.
Following news of his passing, which shook the metal community around the world, Dave Mustaine and Megadeth dedicated a performance of the song "Peace Sells" in Samuelson's memory at Woodstock Festival four days after his death.
He left behind an incredible legacy that continues to shape heavy metal music today. His drumming style combined thrash metal with jazz fusion elements, smashing boundaries while maintaining tight rhythms and intricate patterns.
Verdict
Gar Samuelson was one of the best drummers of all time.
His approach to playing drums made him a legend in the heavy metal scene, paving the way for generations of aspiring drummers to come. His contribution to Megadeth and The New Yorkers, as well as his work with Fatal Opera, firmly place him amongst some of the greats.
He will forever be remembered as one of the greatest and most influential drummers in history by fans and fellow musicians alike.