Keith Moon describes himself as the "greatest Keith Moon-Type Drummer in the world." This is one drummer who was very careful about his rock drumming technique.
He was a drummer who always strived to make his performance exceptional. And he was even more cautious about the repetition of his general life. Many who listened to his performance suggested that he was more than just a rock 'stick-master.'
He is known for his inspiration with Muppets Character Animal. It is not every day that you will get a rock drummer with his own signature, which many others would feel proud to emulate.
One of the things that have always captured the attention of many is Moon's character. He was a drummer who knows exactly what he wanted and how to get it.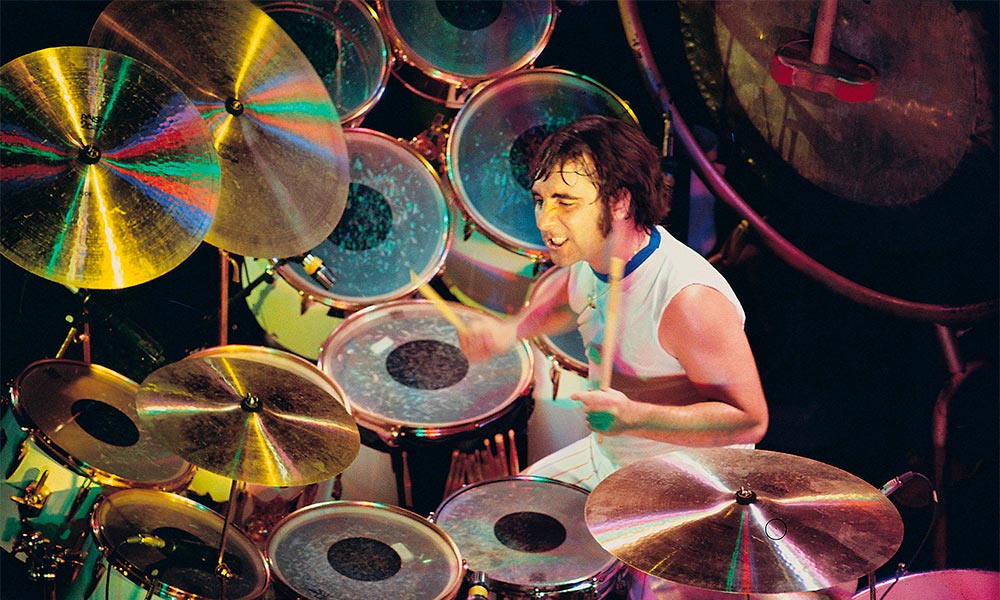 He used his charms to smash drum kits and hotel rooms with such strength, which suggested his interest was so deep into drumming. It felt as though drums rolled in his blood whenever he touched the sticks.
Moon is famously known for refusing to play drum solos, something that may drummers do. Instead, he chose to treat drums as the Who's lead instrument. When bassist John Entwistle was asked to tell his thoughts about Moon on "Rolling Stone," he says, "Moon's breaks were melodic." This is because Moon wanted to play with everyone in the band at once.
In other words, he never wanted to leave anyone behind, or seem as though he was drawing too much attention. These methods created a lot of harmony in every performance he was involved in.
Moon may have just initiated a different style of drumming to the world. He created a melodic drumming style that nobody ever thought could be possible. And that is perhaps the main reason he stands as an icon in the industry.
"Who's Next?"
Moon was often referred to as "Moon the Loon". He had a way of fitting drum rolls into areas they were not intended to go. Under normal circumstances, it would be impossible to get the harmony of normal drumming methods.
To Moon, only the synth tracks on the "Who's Next" produced stability from his staggering sense of tempo.
Addition's Stephen Perkins once said that Keith Moon is really orchestrated, comparing him to a timpani or cymbal player in an orchestral performance.
Perkins added that Moon makes the one know that the part he was playing is important. It may not be at the end of the four bars to the exact, but you still need to know how important it is. It is all about creating drama and emotion, which sits well with every drummer and listener.
Moon is mostly remembered by the way he flashed powerful explosive down hotel toilets. This is a trick he pulled many times until 1978 when he succumbed to a drug overdose.
Even so, many still remember him for this trick, and there are a few who try to emulate it without success. Moon has thus remained an iconic drummer, even though he died young at age 31.