There are very few legendary singing drummers in the music industry history, and Levon Helm is one of them.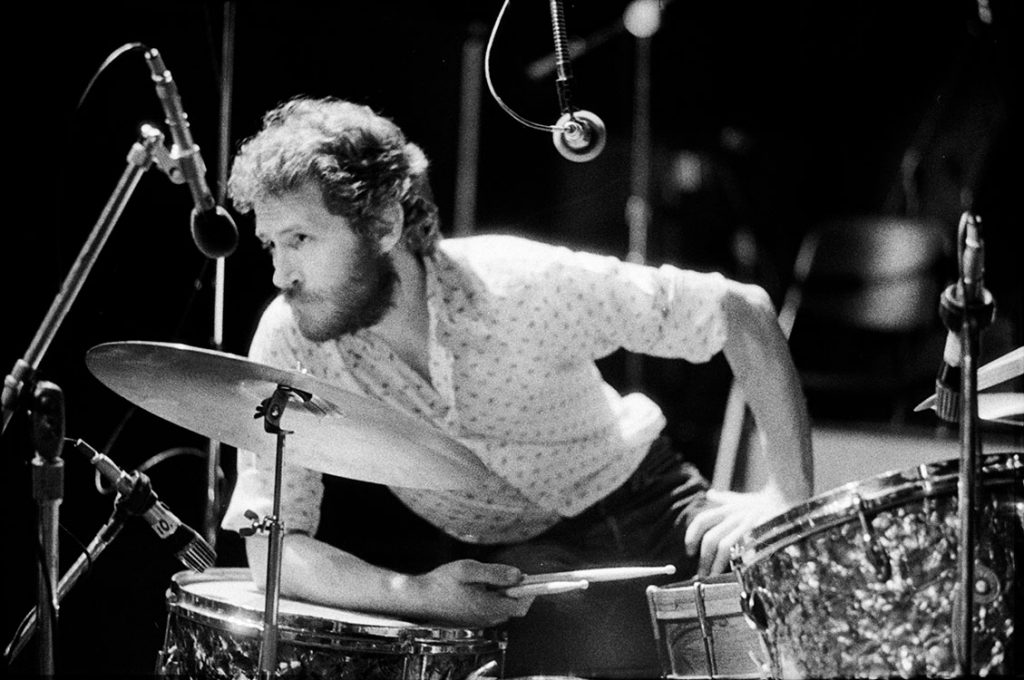 When Max Weinberg wrote his book, The Big Beat, in 1984, he could not help it but pay tribute to this legend.
The inspiration came Helm's unrivaled masterpieces like "The Night They Drove Old Dixie Down," the sound of tumble-down tom-toms in "Up on Cripple Creek," and "The Weight," which came down with a weary, yet hard-on backbeat.
These pieces were the evidence anyone would need to prove Levon Helm was truly a rare and unbeatable breed of a drummer.
Levon had a unique way of setting, not only the beat but the scene and setting behind the song. It was as if he wanted the drums to sing and bring out the songs' exact feelings and emotions.
Levon Helm was born in Marvell, Arkansas. He spent his years in the late 50s and early 60s working as with the backing Band Ronnie Hawkins, with which he played dives all over North America. This helped him sharpen his drumming skills to become a legendary musician everyone talks about today.
His passion and attraction to drums are perhaps what made him the greatest. By the beginning of 1965, he and other members of the Hawks were backing Bob Dylan on his initial electric tour. He continued helping the Band until they were able to change their name to the Band in 1968.
From here, the Band started working on original songs that were mostly inspired by Helm's excellent deep-pocket groove, which proudly drawled vocal style. Helm was able to bring up something new with the Band, that would later become a reference point for many other best drummers and their styles.
There was no doubt that he was a gifted performer, one who would serve as a huge asset to the team he was working with. He is one of the greatest drummers who sing.
In 1976, Robbie Robertson made the decision to end the group, which made Helm very bitter with him. This came with their last performance, "Last Waltz".
His bitterness did not stop him from leaving a mark in San Francisco's performance where the then Martin Scorsese file of all-star Thanksgiving created a monument to his charisma and rhythmic authority. It may have been the end of the group, but it did not stop the drummer's fame from surging. His music has already caught fire and was spreading rapidly.
Unfortunately, the drummer had a very rough time during his final years. His health kept declining along with his finances.
Even so, he continued doing what he loved as he held concerts in the barn of his property in Woodstock. Even as throat cancer continued eating him away, he would still find time to perform night after night. The treatment made his voice sound like a soft rasp, yet he continued playing a new and old tune with joy in his heart.
He was determined to keep the Band's spirit alive as much as he could. Dylan acknowledged their friendship after his death, stating how the drummer helped him inspire generations.